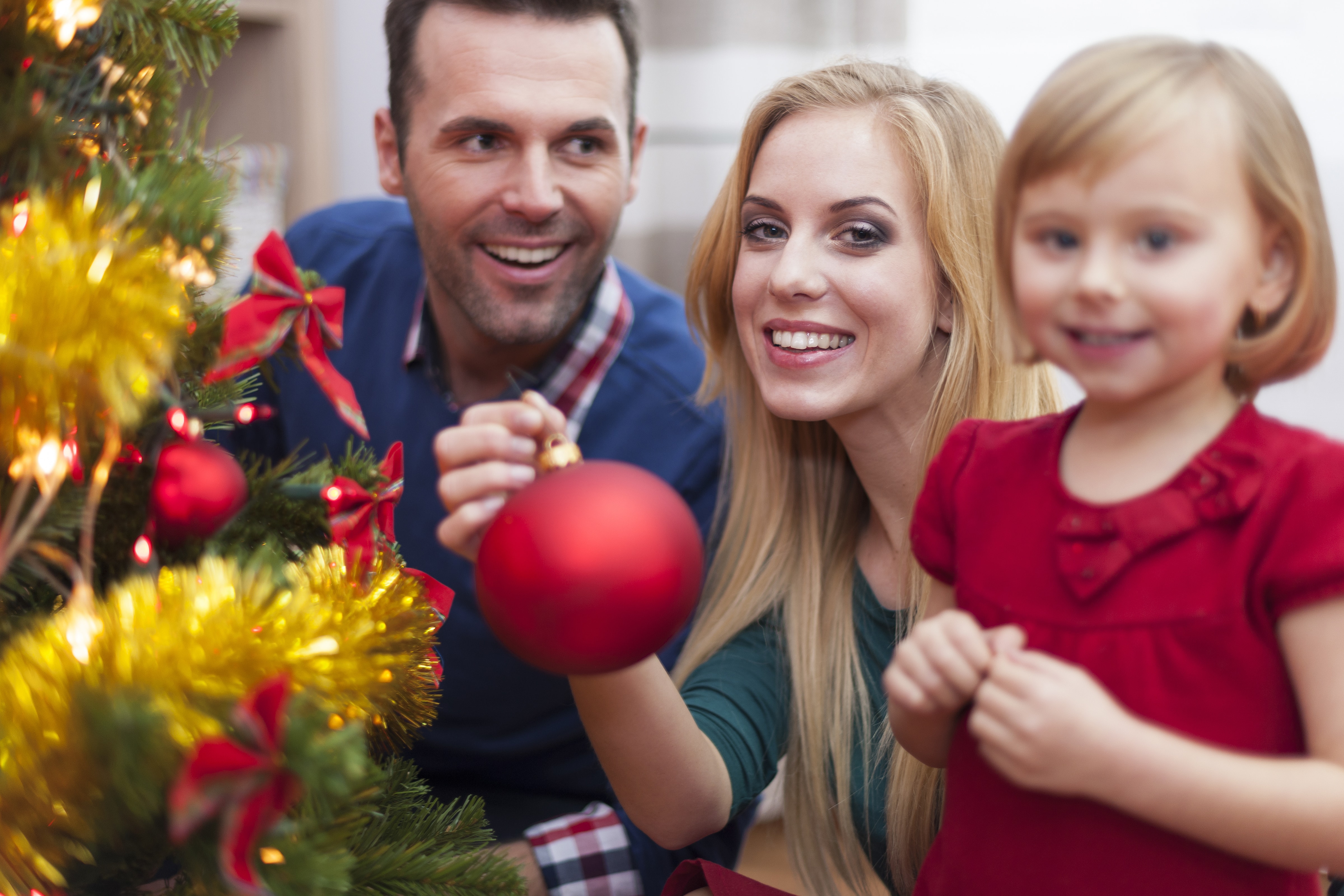 Five Rules for Keeping Your Identity Safe This Holiday Shopping Season
Every year as Americans open their wallets to purchase the perfect holiday gifts for loved ones, identity thieves are there waiting to steal critical credit card, banking, and personal information. According the to the Federal Trade Commission, 2014 was the 15th year in a row that identity theft was the number one reported consumer complaint. Not only does such theft cost individuals billions of dollars, but it almost always does damage to your credit score, making it more difficult for victims of identity theft to recover. Identity theft typically spikes during the holiday season because of the increased volume of consumer transactions and because, frequently, we're using credit cards to cover the expense of the holiday season. These five practical steps will help ensure you're not the victim of identity theft this year.
Step One: When Shopping Online, Stick to Trusted Websites and Only Use Secure Connections
Generally speaking, if you're shopping online, you should only use websites that you trust. This means shopping from the primary commercial websites of corporations you're familiar with and being familiar with that company's legitimate, verified web address. Be sure to look at the web address (URL) and verify that it doesn't contain unusual characters or suffixes. Often, scammers will purchase and deploy decoy URLs that lead consumers to fraudulent websites that may look legitimate but that exist solely to capture your payment information. Avoid websites that contain unusual characters (such as dollar signs, pound signs, and ampersands), and remember: when in doubt, call the company's customer service number to verify their legitimate web address.
Once you know a website is legitimate, verify that it's secure enough to transmit your payment information safely. Thankfully, it's easy to tell whether a company's website is secure. Any legitimate commercial website will use some form of encryption to encode your information before transmitting it from your Internet service provider's server to the company's server, completing a transaction. The most common form of security is called Secure Socket Layer technology, or SLL for short. Look in your Internet browser's navigation bar and verify that there is either a padlock icon (often, it's green) and the URL prefix "https" rather than "http." If neither are present, you're not using a secure connection and should not input any credit card information into a form on that website.
If you're unsure of whether a company's site is legitimate or securely using encryption, it's always a good idea to write their customer service chat service or email or to call them. Any legitimate company will be happy to tell you about their online security practices. If they're not, it's usually a red flag that you should not buy from them.
Step Two: Check Your Credit Card and Bank Account Balances Frequently
Because so many of us rely on credit at the holidays, it's important to be vigilant about checking your credit card account balances before you begin your holiday shopping. By checking your account balances at least weekly, you'll have a better idea of what you're spending, where you're spending it, and you'll be more likely to catch any fraudulent charges. If you do notice a fraudulent charge, it's important both to notify the retailer and your bank or credit card company immediately. Banks and credit card issuers have twenty-four hour security lines where customer service representatives are available to help you cancel your card(s) and issue you a new accounts if necessary.
Step Three: Check Your Credit Report Before the Shopping Season Starts
Before the holiday season starts, check your credit report using one of the three major credit services (Experian, TransUnion, or Equifax) or contact your bank, who can help check your credit on your behalf. Most banks will happily provide their account holders with assistance because it's in their best interest to keep their customer's identities secure.
You'll want to look for credit accounts such as mortgages, student loans, and credit card accounts, that you know are in your name. If you see any discrepancies or suspicious accounts, call those account holders immediately. Sometimes, the legal corporate account holder's names are a variant of the company name that you're familiar with, so if something looks fishy, remember that it's important to verify the account prior to filing an identity theft claim.
Step Four: Keep Your Credit Cards, Drivers License, and PIN Number Safe
It may seem obvious, but when shopping in a store or public space, it's important to keep your belongings close and under your control at all times. Just as you would't leave your wallet or purse sitting on a table, bench, or countertop while you browsed or used the restroom, you shouldn't be too casual about handling your credit cards, drivers license, or other identifying documents.
When completing a transaction in any store, it's important to keep your information secure. Any one with a smartphone or digital camera can easily snap a picture of your credit cards or license, instantaneously providing them with a significant amount of your personal information. Just as you might shield your PIN number with your hand or body when making a purchase or withdrawing cash from an ATM, you can take steps to limit your exposure when making a purchase. If you're swiping your credit cards at a checkout station yourself, grip the card with your palm, covering the exposed number, logo, and name as you run it through the credit card reader. If you must show your license to someone in order to complete a purchase, hold it yourself, showing it only to the cashier. These simple physical barriers will limit a potential thief's ability to collect your information.
Last, never carry unnecessary identification paperwork such as your social security card, passport, or birth certificate in your wallet, purse, or vehicle. Those documents belong in a fire safe at home or in another secure location such as a safety deposit box, no exceptions.
Step Five: Report Instances of Identity Theft Immediately
If it appears that your identity has been stolen, you should immediately visit the Federal Trade Commission's website where additional information about security and identity theft recovery are updated as necessary and are available around the clock. This is also where you'll file a report of identity theft. In addition, you should call or visit your local police precinct where you can file an identity theft report (ITR) that, via the Fair Credit Reporting Act (FCRA), entitles the victims of identity theft to protections and will help you recover more quickly from an incident of identity theft. Be sure to bring specific information, including account numbers and the specific instances of fraudulent charges and information (such as loans or credit accounts opened in your name) so that this information can be noted in the report.
Ensuring a safe, secure holiday season is as easy as being mindful about where and how you're spending your holiday budget. By sticking to trusted retailers and shopping in a responsible manner, you can dramatically reduce the odds that you'll be among thousands of identity theft victims this year.
Summary
Article Name
Five Rules for Keeping Your Identity Safe This Holiday Shopping Season
Description
Every year as Americans open their wallets to purchase the perfect holiday gifts for loved ones, identity thieves are there waiting to steal critical credit card, banking, and personal information.
Author
Publisher Name
Publisher Logo